It is not too often that one gets to see the dark, cursed and potent underbelly of the world of gloss and glitter.
And when one does get to see it, it is not pretty. In the world of modelling, where their lithe limbs and bare bodies bask and beam in the spotlight, little is known of what's going on in the minds of the models. And when one does get to know, it is too often, too late. Model Viveka Babajee, famous for her daring condom campaign, was found hanging from the ceiling fan in her house - a move, suspected to have been prompted by a broken relationship.
The latest in the line of model suicide episodes, the loss has left a pall of gloom hanging over the industry, but has also thrown up the question; what's going wrong?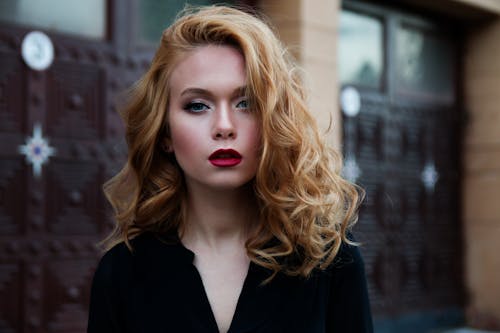 Back in 2006, in a suicide note, model Kuljeet Randhawa stated that she was ending her life as she was unable to cope with life's pressures. And that seems to be the case with many top models - dealing with professional and personal issues. Fashion co-ordinator Sunil Menon says, "Most models are not equipped to handle tough situations and in many cases, it is models who have passed their prime who fall prey to depression. There is newer talent, fresher faces and they have to grapple with the fact that they have become dispensable. A Sheetal Malhar or a Jesse Randhawa will always get work because they are not just models, they are brands. Viveka was always an introvert and a shy girl but in the industry it is the tough nuts who really flourish. Besides, modelling is not a profession you can live off your whole life. There has to be an alternative source of income, a plan B, for the stage when you cross your shelf-life.
As for the models themselves, they feel that it is a given that their profession comes with the pressure to be perfect all the time. Model Sneha Shekar says, "However, the fashion scene in Chennai is still very nascent and the stereotypical model lifestyle hasn't pervaded us. Models from Mumbai and Delhi face crazy competition and often fall prey to drugs and depression. Also, the casting couch is very much there. As far as human relationships taking a beating due to the profession goes, I'd disagree. Viveka's broken relationship would have been only the catalyst for her brewing pressures and disillusionment."
When it comes to suicides, model or not, relationships seem to be the biggest culprits. When Nafisa Joseph decided to take her life, it was due to a relationship turned sour. French model Tom Nicon too jumped to his death under similar circumstances. Fashion choreographer and designer Prasad Bidapa says, "I met Viveka two months ago at a party and she was sweet and normal as ever but then she fell for a man who exploited her. It is vital that models take utmost care in choosing their company without compromising. But apart from this, I would say the modelling world today is accommodating - the friend's support system is very strong."
Agreeing with him is ex-Miss India, supermodel, fashion writer and jewellery designer Queenie who says, "I really don't think Viveka's suicide had anything to do with her being a model, or till recently, an event coordinator. I was very much a model when she came onto the scene, and, later, we were together on organising fashion events. She was a lovely girl and definitely no loner or someone who kept to herself. In the modelling world, you make many friends who're for the keeps. Viveka, to my mind, was clinically depressed, and she'd meticulously planned her exit. While her friends may have been in on her condition, no one had seen this coming. But this could have been anybody. Every day scores of youngsters take their lives, and everyone has personal problems. Blaming modelling and the arclights or the subsequent absence of it for her suicide is not fair. Besides, modelling is not like being in movies. Who apart from a few people in big cities recognise models? They're used to anonymity. So, while this is a sad, bizarre, freak event, do not crucify the industry."