Since international travel on pause, people have turned to exploring their own backyards. From the U.S. to Canada to England, Europe, and New Zealand, people are getting in cars, campervans, and RVs and heading out on road trips. After all, it allows you to social distance while still getting outside!
Today, I've invited my friends Mike and Anne from HoneyTrek to share their RV tips and advice. They're full-time RVers and will help you get your next RV adventure started easily and on a budget!
A couple of years back, the van life craze had everyone curious about rubber-tramping across North America. Maybe you thought, nah, I prefer my city apartment or jet-setting abroad.
Then COVID-19 hit. All of a sudden, getting out of Dodge with a house on wheels started to sound really good, didn't it?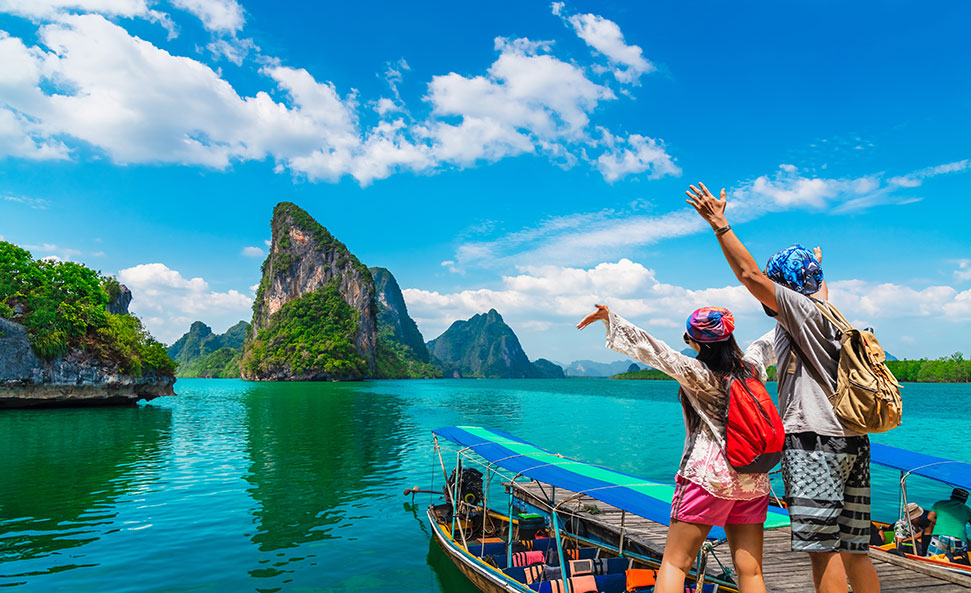 There is no doubt that RVing is one of the easiest and safest ways to travel right now. No crowded planes or questionable hotel rooms required — an RV gives you the freedom to explore and the peace of mind of having your own space.
Over the course of our eight-year "HoneyTrek" we've tried virtually every style of travel — backpacking, house-sitting, small-ship cruising, backcountry camping, five-star honeymooning, etc. — but the day we rented a campervan in New Zealand, we knew this was our preferred mode of travel.
For the past three years, we've been traveling full-time in our 1985 Toyota Sunrader "Buddy the Camper," from the Baja Peninsula to the Arctic Circle and 47 states in between.
We've learned a lot along the way and are excited to share what we think are the most important things to know before setting out on your RV journey.
How to Pick the Right Size RV
For maximum adventure and comfort, we'd recommend a camper around 21 feet long. We know those big RVs tricked out like a penthouse apartment look tempting, but remember that every foot in length costs mobility. A shorter rig allows you to:
Access rugged terrain

Fit in a normal parking space, even parallel park

Avoid length restrictions on some of America's most beautiful winding roads and ferry rides

Get better gas mileage (Most rigs get 6–10 MPG. Ours gets 19.)

Have less stuff to break, which means more time exploring and having fun!
And, while even shorter 16- to 19-foot-long campervans do have the ultimate mobility, there are a few things you should know before you fall for that adorable Westfalia or stealthy Sprinter.
First, life ain't so pretty without your own indoor shower and bathroom. And, while we respect the vanlifers who make do with public restrooms, bucket toilets, and catholes (digging a hole outside when you need to go to the bathroom), let us tell you the virtues of having a flushing loo: privacy, cleanliness, and autonomy.
We can be in a city center or a protected conservation area and conveniently and responsibly stay the night. In these unprecedented times, it's more important than ever to be self-sufficient and not rely on shared facilities.
Besides a bathroom, a 19- to 22-foot long RV is big enough to also give you a proper bed and ample storage while still being small enough to explore with wild abandon.